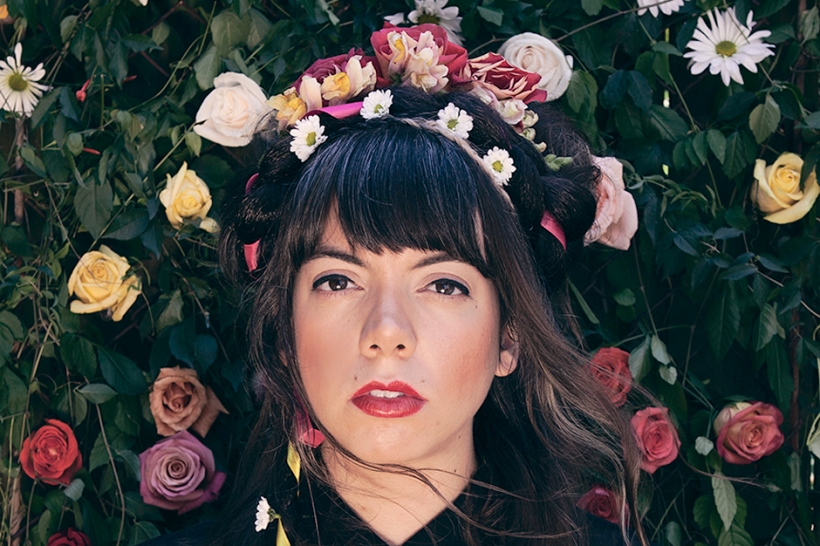 WHAT THE WORLD NEEDS NOW:
LOVE, Pisces Style
Play your Lead Part Now, FEBRUARY PISCES!!!

The image of Pisces' two fishes tied together by a common cord represents the Goddess of Love, Venus Aphrodite, and her beloved and ever-loving Son, Eros Cupid. To escape the terrible Storm Monster, Typhon, Venus tied quickly tied a one end of a cord to her foot and the other end of the cord to her only beloved Son's foot. As they swam and were tossed in the raging and chaotic toxic current, even if seemingly apart, they would be forever connected to one another by "the tie that binds" until the chaos would be over. Along the way and at Chaos' end, creatures of the Waters helped and guided them along. Another way to see the beautiful loving Great Mother and Her Dearly Beloved only Son is to see them as Mary and Jesus. (There are likely other mythologies that fit as well.)

Pisces is a Water Sign, Flowing Water, most appropriate for Fish, of course. Jupiter (Zeus) rules Pisces, and it is Jupiter who fights the Typhon, as Loving Mother and Loving Son swim away. Neptune (Poseidon) rules seas, rivers, and water itself, and is most "at home" in Pisces, where he is now. Water is the only element that shows REFLECTION of IMAGES, therefore Water sign astrological "planets" (including Sun or Moon) indicates the tendency to, and the gift of, being reflective and imaginative.

Pisces, like every other sign, consists of three ten-degree segments, called decanates. The first of these three decanates is the Pisces decanate, so FEBRUARY PISCES are the most TOTALLY PISCES of all. Such people's lives tend to be more chaotic and changing than other people (even other Pisces), whether by Fate or by choice, yet even Fate and choice are connected by a common cord, as Mother and Son being tied together is as much choice as it is Fate. Unlike the discriminating (picky) opposite Zodiacal sign of Virgo, Pisces, especially February Pisces, generally don't go in for discrimination of any sort, nor have respect for better-than-you hierarchies, and tend to swim away from the mean and "judge – mental." If your Pisces friend doesn't seem to want to see you anymore, you might just want to check your own judgment – love ratio. If you turn away from your Pisces friends, you might one to check that same ratio. There might be some other really good obvious reason for the turning away but why not check the mind – heart ratio anyway?

Pisces, especially February Pisces, tend to know that they're never really alone because Love beats solo in their hearts, even when they might prefer the private duet of hearts, or even the One Love world-wide heart ensemble, animals, water creatures, and all. With Pisces, when we can see it that way, "It's all good" and "we're all in this together" and "we are one with everyone --- hence universal compassion, and one with the Divine as well.

As Neptune for about three years has been, and will be for awhile, moving through this decanate, we have the most dramatic storms, unprecedented radioactive or otherwise toxic waste in seas and rivers. 2011, 2012 and 2013 had wise and environmentally-aware Chiron bringing mindfulness and compassion to these problem and potential problem issues, and calling all, especially every February Pisces Sun, to mourn and/or otherwise get involved. Astrological mythology is like homeopathy --- like cures like, or in the case of Pisces, Love is somehow the antidote to the chaotic, toxic, destructive, raging insanity seemingly never too far away when Pisces waters are stirred up.
February Sun in Pisces are born to live from their loving hearts. When those born in the February part of Pisces CHOOSE not to live from loving hearts, they are never truly happy and cause profound unhappiness to others, as these purported Pisces tragically betray their true Nature. February Pisces George Harrison sang, "Isn't it a pity, isn't it a shame, when we break each other's hearts, and cause each other pain…."

If you are a February Pisces Sun, or know one (or more) of them, now is the time to lead us all with your dive or fall into the ultimately unavoidable chaotic turbulence. Hopi prophecy tells us that this is not the time to cling to the shore. We're all in this way too wet or way too dry thing together, empathetic Pisces knows. Believe it or not, not only is Chaos immediately or ultimately unavoidable now and for years to come, but if you live it and love it right, it can actually be not only show the way to the truth, but can even be great fun.

Really wrong amateur astrology (even though so commonly parroted by professional astrologers) tells of a never-will-be Aquarian Age utopia. There is no mythological nor historical astrological basis to such a cocktail-party-talk pipe dream. Like it or not, it's Pisces time now folks, and will be for years to come. We may as well try and live it right while we're right here. And believe it or not, it's no way at all need to be an all bad thing.
Consider this: the last time that we lived Chiron in Pisces was the 1960's. Mythological Chiron mesmerized all with the music from is guitar like instrument. Music of that era wasn't just the usual boy-girl love songs, but also songs of "love between my brothers and sisters all over this land," music to stop war, love Nature, end discrimination and more --- and have a great time singing, playing, dancing and all at the same time!

With Neptune with Chiron this time in Pisces, we are living in what's meant to be an even more imaginatively wonderful cultural era even those incredible '60's. It is my great honor to introduce you to the most prominent new musical Sun in Pisces leading our way now:
Hurray for the Riff Raff !!!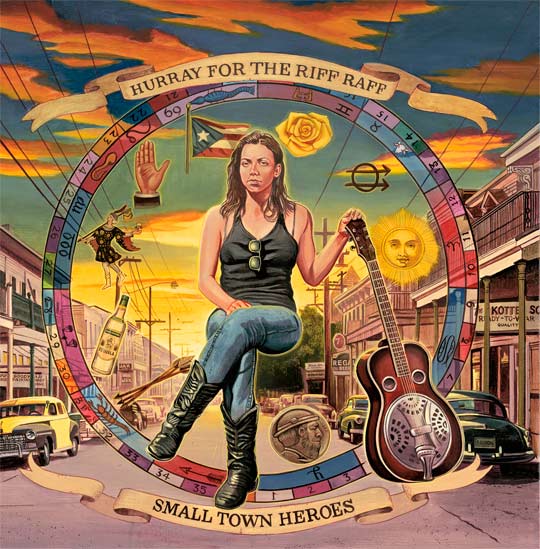 That's not just an accolade, that's the name of the band (well, except for the explanation points). Hurray for the Riff Raff is lead by young February 26 Sun in Pisces singer-song writer-guitarist-banjo player Alynda Lee Segarra.
FROM SEEGER to SEGARRA, from old man to young woman: There is a beautiful poetry to our lives and "stars", both celestial and human. January 27, 2014, 94 year old much beloved voice and banjo player Pete Seeger retired from this earthly realm. His song writing, singing and banjo playing rang out for peace, civil rights environment and everything wonderful and joyous. Thankfully, Pete died before he could see and hear Bob Dylan sell out his soul and social and environmental conscience for $4 million for crass capitalism and jingoism with his February 2nd super bowl commercial. I sincerely pray that Bob will redeem his soul and give that $4 mil to a needy cause or causes. Another mansion on a hill is not going to do much to make our world a better place now, nor will lots more Chryslers, no matter where they'd be built.

Seeger's "baton" has passed over Zimmerman's greedy hands to heart-in-the-right-place Alynda Lee Segarra. Banjo was her first stringed instrument with her band. Within about a fortnight of Pete's passing and "you may serve the devil, or you may serve the Lord" Zimmie's Judas moment came the release of an already widely critically acclaimed Hurray for the Riff Raff new CD album, Small Town Heroes. A major venue nationwide tour already under way followed their CD release party. Great and purposeful music plays on without missing a beat. In her present home of New Orleans, there is an on-going musical tradition related to funerals. The "First Line" is the solemn parade of mourners accompanying the coffin of the deceased. The "Second Line" is the joyous dancing musical parade of celebration of the Dearly Departed. Alynda Lee, fiddler-violinist extraordinaire Yosi Perlstein and the rest of Hurray for the Riff Raff are leading the Second Line that we all need now, across this country and around the world.
Alynda Lee and Hurray for the Riff Raff give so much love, truth, joy and fun.
Please give back to her and them in return. Buy their music, see their shows, tell everyone that you know about her and them, and pray for her and for them. Hope floats on our Riff Raff! Hey --- did you just feel a tug on your foot? Where ya at, Alynda Lee?!
Haven't you ever wondered why you tap your foot to music, rather than say, your elbow?
Pisces rules the foot (mythologically and traditionally). Most of us have feet, or did, or wish we did, because each one of us has Pisces in us, just some more than others. Jupiter-ruled Pisces tends to be generous with whatever they have, even if that's just a whole lot of love. So, even if you're Pisces-deficient, you can supplement your soul, usually for little or nothing.

With the mythological astrology backdrop for Pisces, especially February Sun in Pisces, the loving mother and child theme is joyously expressed in a song released in 2012 by Hurray for the Riff Raff, "Little Black Star." A powerful little bit of what the world needs…..


---- DALE O'BRIEN (Sun in February Pisces)